EANA AUTUMN MEETING PARIS
in November 27th & 28th, 2015.

The meeting take place in the premises of the
CSMF
79, rue de Tocqueville
75017 PARIS
 

Enclosed, you find the registration form for the

Hôtel AMPERE
102, AVENUE DE VILLIERS - 75017 PARIS
Tél. 0033 1 44 29 17 17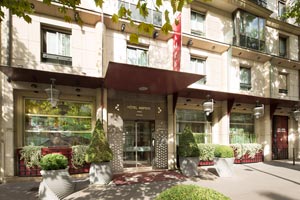 Please return the registration form by fax 0033 1 44 29 16 69 or by email This email address is being protected from spambots. You need JavaScript enabled to view it. no later than October 26, 2015
(closing date for this offer and subject to hotel availability).

Attached you find the social events program.
Would you please provide the names of participants as soon as possible
to Mrs Josette Capolunghi   This email address is being protected from spambots. You need JavaScript enabled to view it.

The agenda of the meeting:     



For further information and for any assistance de not hesitate to contact us.
We look forward to your participation.